Supermarkets, as well as specialized retail chains for luxury items, household appliances, and duty-free

Immerse yourself in the exquisite opulence and refined elegance of the Desi Roof, a Sky Bar that artfully fuses the splendor of contemporary India with the exclusive experience of an open-air luxury venue. 

Our Superamco supermarkets are located in several districts of Lomé and its surroundings. From Monday to Sunday, we offer fair and competitive prices on a wide range of products.

A brand-store dedicated to the South Korean brand, positioned as the number-one address for household appliances in Togo, offering a 360° customer experience.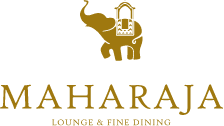 Maharaja | Lounge & Fine Dining
Taste iconic dishes from India.
Inspired by oriental culture and opulence, we are an indian gastronomy restaurant. Make yourself in your palace with us.

Our luxury perfumery, luggage, and accessories store is the first in Lomé. Launched in 2021, La Parfumerie en Ville offers products from the world's leading brands and has rapidly become "L'adresse du Luxe" in Lomé.